From sea to land: our marine upholstery company puts its expertise at the service of your villa
Pascal Bruno Marine, a company renowned for its expertise in marine upholstery for yachts, is now extending its field of activity to the prestigious residential sector.
We are proud to offer you our know-how and experience to embellish the outdoor spaces of your luxury villas. We use high quality materials to create unique and exclusive designs that will enhance your living space. 
From outdoor cushions, shade sails, pergolas, sun awnings, windbreaks and privacy screens, to covers for garden furniture or to protect your blinds, we have all the options to transform your villa's exterior into a personalised space to suit your needs and tastes.
Our team of experienced professionals is dedicated to providing a superior service, and we are happy to work with our clients to create spaces that meet their requirements.  
By extending our expertise into the world of residential living, we are committed to providing our customers with the same standards of quality and service that we have established in our yacht marine upholstery industry. 
We believe that the quality and expertise of marine upholstery will be an asset to your villa. We invite you to contact us to discuss your plans and to obtain a free quote.
A service made to measure
Handmade : our products are handcrafted. We are committed to listening carefully to your needs and wishes in order to create bespoke solutions that meet your expectations. Thanks to the precision and unique know-how of our upholsterers, we are able to offer you a product of superior quality.
Customisation : our products are fully customisable. You can choose the shape, size and colour that suits you.
Made in France, in our workshop located in Antibes.
The quality of the fabrics used for the cushions and outdoor furniture in your garden is a key element in guaranteeing the durability and resistance of your products. 
Marine fabrics are particularly suitable for this purpose as they are designed to be weatherproof and UV resistant.
Easy to maintain
Durable

 

Micro-perforated fabrics
Sunlight and mildew resistant fabrics
Special zipper finish
Fastening and fixing system in case of wind
By choosing marine fabrics for your outdoor furniture, you can be sure of making a wise choice that will ensure the longevity and resistance of your products.
You will be able to enjoy your outdoor space with peace of mind without having to worry about damage caused by the weather and thus enjoy your outdoor furniture for many years to come.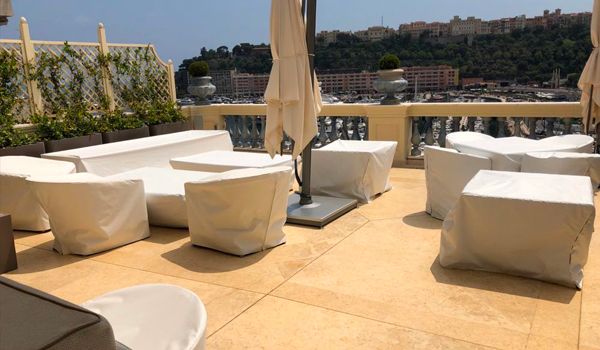 Covers offer several benefits, such as avoiding the need to put your cushions away every night, ensuring a longer life for your cushions and outdoor furniture, protecting them from bird damage, keeping them out of the moonlight, while offering you a practical solution to save time and storage space. Our covers are very strong, made from flexible and lightweight materials that can be folded and stored easily.
Pergola / Shade sails / Sun awning
Made from top quality marine fabric and custom-made, the pergola, sun canopy or shade sail provide you with optimum protection from the heat and sun's rays. These products can be customised and are available in a wide range of colours and shapes for a sophisticated and unique design.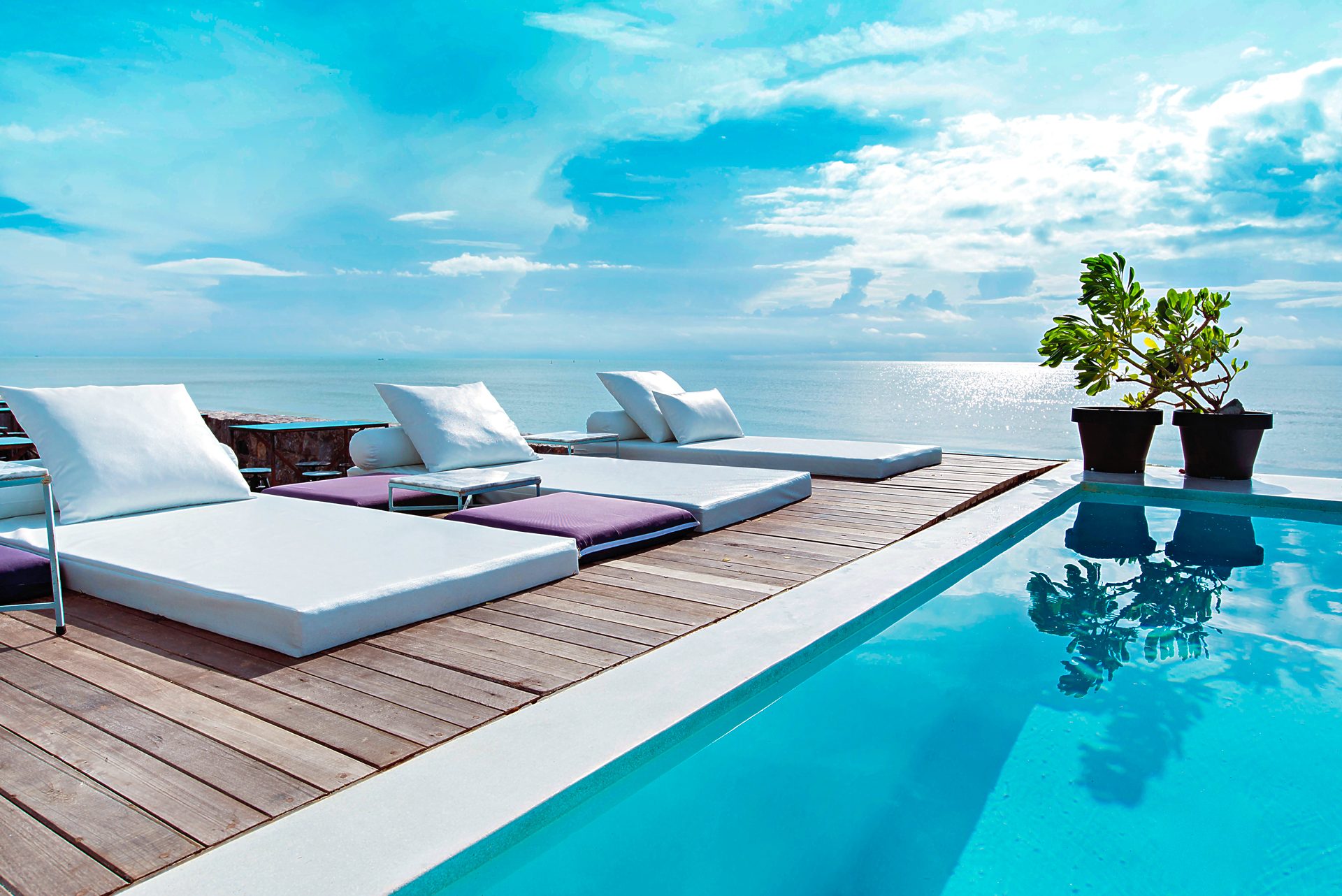 Cushions and cushion covers
PBM offers high quality bespoke cushion covers and cushions to give your garden furniture a makeover. Whether you want to replace the cushions of your chairs, armchairs, deckchairs or benches, for a new decoration or for a renovation, our selection of products guarantees you comfort, well-being and aesthetics. 
The cushions and their covers are completely customisable. You can choose the dimensions, which are made to measure to fit your furniture perfectly. In addition, we offer the possibility of adding piping for a more elegant look. You can also choose the content of your cushions, either fibre or feather, for optimal comfort. Finally, we offer discreet and effective fasteners to keep the cushions in place and ensure hassle-free use.
Dry Feel foam is used to allow the cushions to dry quickly for optimum comfort.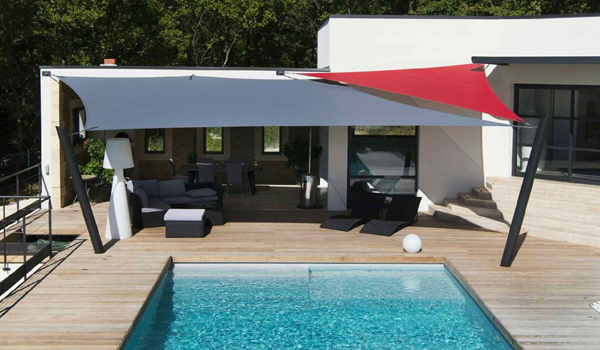 Garden and balcony privacy screens
The privacy screen provides protection from the outside world and privacy for your family, children and guests from the wind. We also design a 2-in-1 product for your comfort. Indeed, the marine quality of the fabric allows to filter the wind and to be protected from it at the same time as it occults the view and protects you from the opposite.
 Micro-perforated PVC fabrics : 
Do not deform in the wind
UV-treated, which considerably delays fading
Different degrees of opening : allows you to see outwards, without being seen on your balcony or in your garden.