Delivers excellence in bespoke yacht Awnings, Covers, Cushions and Upholstery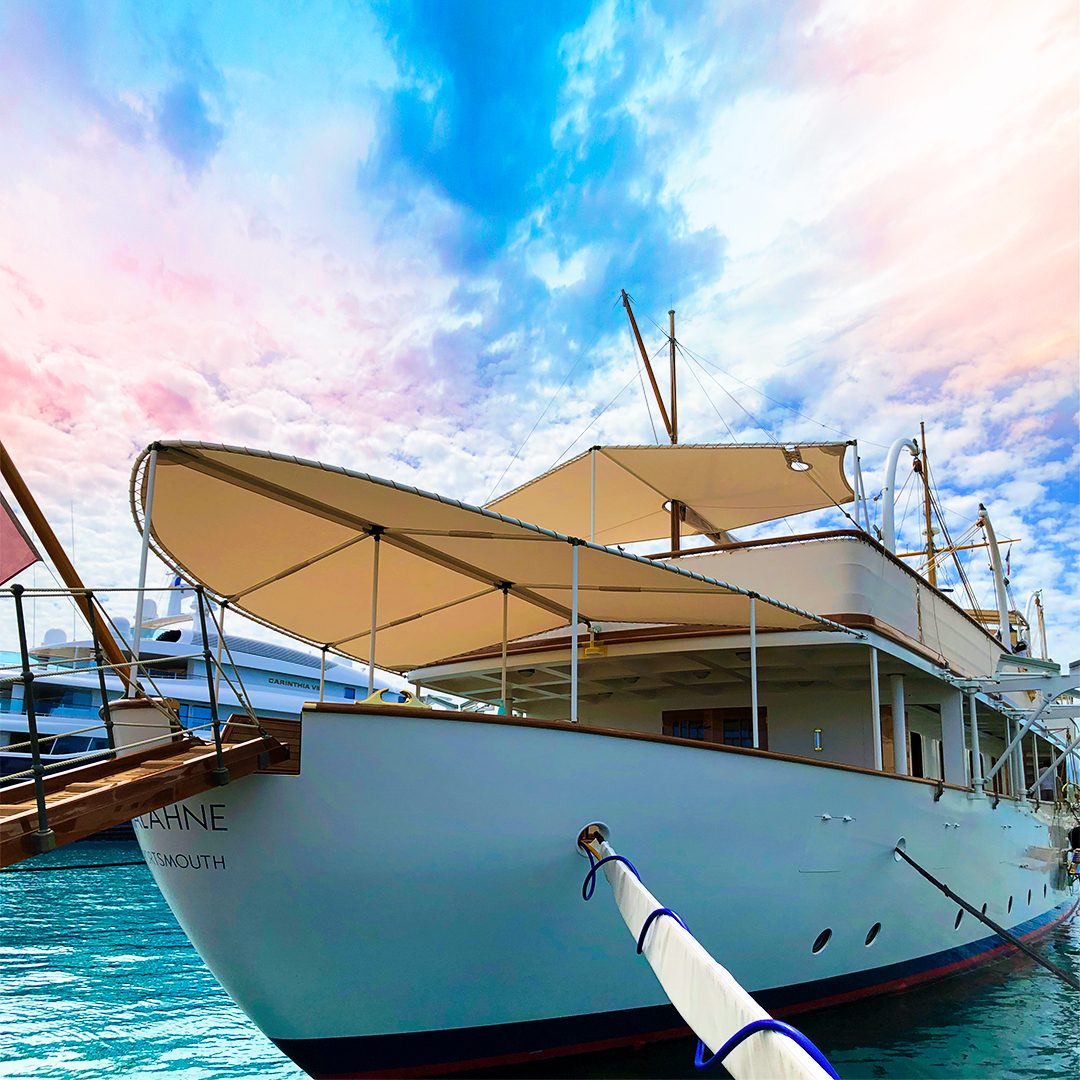 Upholstery for boats and yachts
Welcome to Pascal Bruno Marine
Founded 30 years ago in Antibes, France, Pascal Bruno Marine is renown in Yacht upholstery services for professionals. Pascal Bruno Marine can deliver high quality work – all interior and exterior furnishings – in a limited time frame – constrained schedule of a yacht during refit and between charters.
The team can support yachts cruising in the Med, especially in France, Italy and Spain.
Our production capacity enables us to cope with large production runs.
Our experts are skilled and experienced for more than 15 years, and have been trained within the French Grande Ecole of workmanship Compagnons du Devoir (8 years apprenticeship in upholstery).
BOAT CUSHION AND CUSHION COVERS
BESPOKE UPHOLSTERY SPECIALITIES
BESPOKE YACHT CABIN MATTRESSES
ACRYLIC / SUNBRELLA cushion covers care and cleaning tips
PVC / STAMOID fabric care instructions
As always, the team at Pascal Bruno did a fantastic job accomodating to all the needs of the yacht. From cushion reupholstery, to sun awnings, to tender console covers, Pascal Bruno Marine have done an exceptional job and delivered quality work in a very short time frame. When possible we will always go back to Pascal Bruno for work, because we know we will get a quality item that fits perfectly in a very reasonable time!
Harry Clarke
Google
Happy crew Thank you so much for the crew mattresses, you have made a whole crew very happy. I know it is early days but I am hoping they will continue to make us happy for a very long time.
Abbey – M/Y Maraya , 51-60 , Chief Stewardess
yachting-pages.com
Very happy. We are all very happy with our new crew mess seats, we really appreciate the time taken to fix the chairs as they fit perfectly now.
Jade – Superyacht , 60+ , Chief Stewardess
yachting-pages.com
Fantastic quality mattresses. Thanks Luisa, I can confirm that the mattresses are onboard and are of fantastic quality. Many thanks.
Captain Simon Mackay (M/Y Sedative)
yachting-pages.com
Fantastic Quality and Great Customer Service. We love working with Pascal Bruno for many reasons, the quality of their work, understanding customer needs and time restraints and also their great customer service from start to finish. We highly recommend them and would definitely use them again!
Sarah – Arados , 41-50 , Chief Stew
yachting-pages.com
Fantastic friendly efficient service. Highly recommend. Did an amazing job for cushions, covers and wall panels
Julie Jeffrey
Google
Cushions looked fantastic Thanks for meeting the very tight deadline. The cushions looked fantastic for the NY Boss trip.
Tim – Odessa II , 60+ , Chief Officer
yachting-pages.com
Great service. Having worked with Pascal Bruno for the last three years they have provided us with an exceptional service. As most work is required at short notice they have never failed to impress us with their ability to pull off high quality work in a limited time frame. I would not hesitate to recommend the team to anyone.
Georgina – Lioness V, business, Chief Stewardess
yachting-pages.com
The best for covers in the French Riviera. Used repeatedly for several years, he is amazingly quick with same day service plus good prices and great quality.
Steve McEwan
Google
Hard work and professionalism. Thank you for all your hard work and professionalism getting these covers made for us, they are great as always expected from Pascal Bruno.
Chris – Ulysses , 60+ , Chief Officer
yachting-pages.com